Run with the Bull - 5K run/walk race
The "Run with the Bull" 5K and Youth Relays scheduled for Saturday, 10/13 HAVE BEEN CANCELED!
The good news is that the nice people at Arconic have come to our rescue. We have a new location and a new date. Please mark your calendars- the rescheduled date is Saturday, November 17th, 9am. It will take place near Arconic and the bike path: 265 Bellingham Road, Riverdale, Iowa (across from Brenny's Motorcycle Shop). All the same perks will be honored, plus we'll offer hot chocolate and schnapps as an extra incentive to come out on what will probably be a cool day. Sorry for any inconvenience these changes may cause anyone!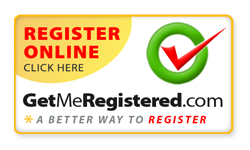 Youth & Family Relays Registration Form
Download the Youth Relay Flyer