"Swing into Education" Golf Tournament
The "Swing into Education" Golf Tournament takes place the 3rd Friday of each June at Duck Creek Golf Course, one of the most tournament-friendly locations in the QC area. Golfers love the Famous Dave's Ribs & Pulled Pork Sandwiches along with all the fix'ns, served at the 19th hole in the air-conditioned pavilion. The abundance of golf prizes and raffle prizes are the talk of the town, which include the opportunity to win a brand new car and $5000 on two different hole-in-one chances! All this fun, and it's tax deductible too; raising much needed funds for local college scholarships.
2019 Swing into Education Scholarship Tournament Flyer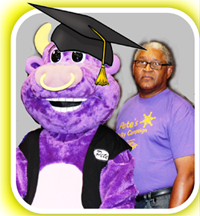 NORTH GRADS STEP-UP HERE! -- See the flyer!
FRIDAY, JUNE 21st, 2019 AT NOON (Shotgun start!)
Duck Creek Golf Course
3300 E. Locust
Davenport, Iowa 52803
The "Swing into Education" Scholarship Golf Tournament is a fundraiser supporting scholarships for local urban youth. QC United is proud to present the longest running college scholarship program linking Quad City urban youth with Quad City higher education. Our organization provides matching-fund scholarships through the QC United Scholarship.
Augustana College
Black Hawk College
St. Ambrose University
Scott Community College
Western Illinois University - QC Campus